Article: The Best Luxury Swimwear to Bring Along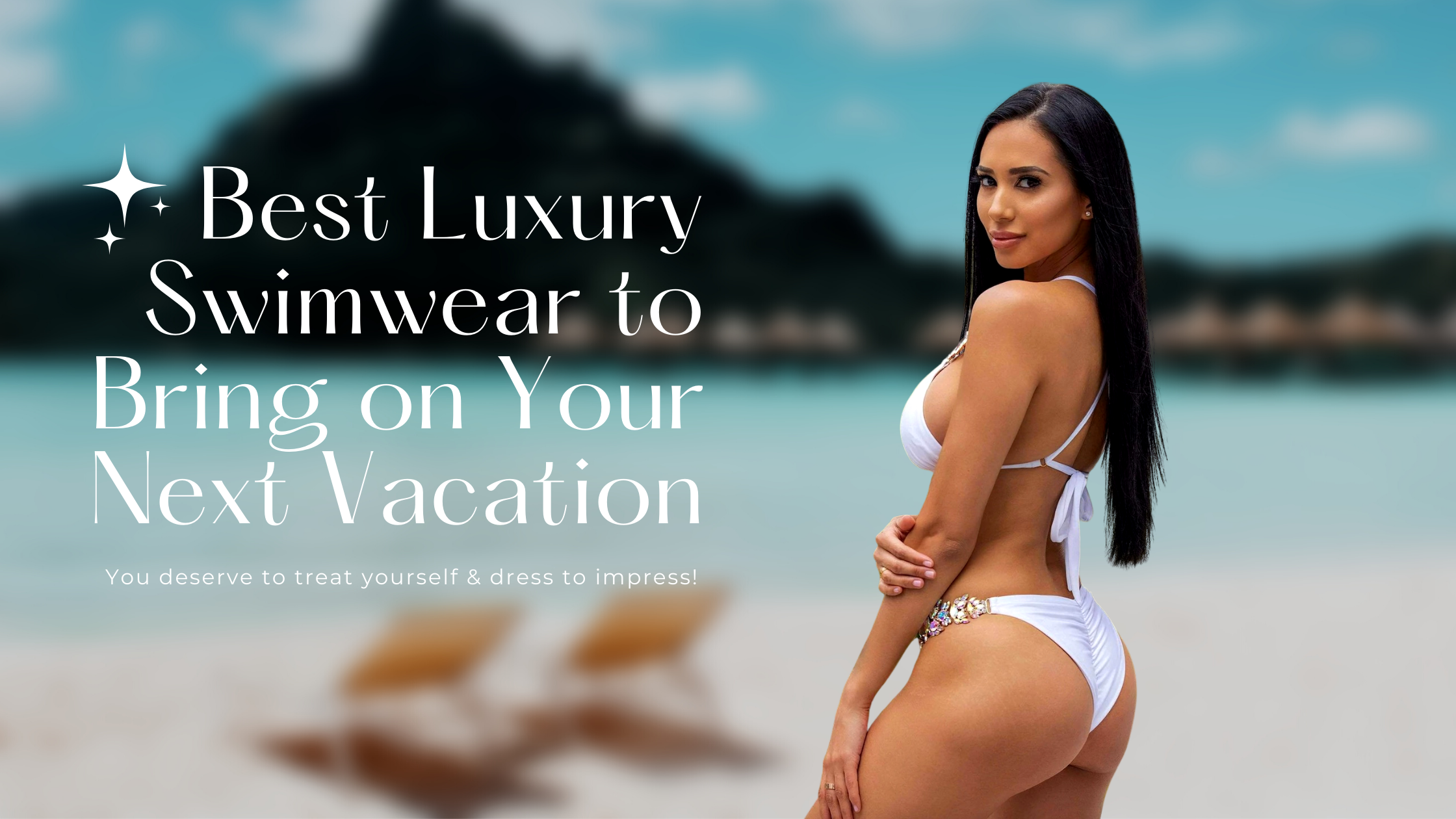 The Best Luxury Swimwear to Bring Along
Luxury Swimwear
Planning your next vacation? We know you deserve it, so why not treat yourself & dress to impress! We've made it easy for you to pick your new favorite luxury swimwear.
Jeweled Bikinis
Looking for a style with some glam? Our jeweled bikinis are waiting for you to fall in love with. Guaranteed to shine and turn heads with every move. Whether you're enjoying the sun or cooling off by the water, you can't go wrong with these timeless looks. 

One Pieces
One piece swimwear that looks every bit as good as it feels. Glass crystal rhinestone options to embellish or glam up your style; and lingerie lace one pieces made for the poolside or bedroom. All versatile and exclusively made for you to stand out.

Gatsby
Featuring crystal glass stones, hand-placed jewels, and immaculate detail, nothing is more lavish than our Gatsby-Inspired luxury swimwear collection. Now you can live like you're at the elite parties in The Great Gatsby. Because you deserve to feel as good as you look. 
Bridal
Going on your honeymoon, wedding, or bachelorette party? We'll make sure you feel as beautiful as you look. Our bridal line is intricately-designed to make you feel empowered, sexy, and confident for life's biggest moments. Feel incredible, look unforgettable. It's time to make some memories.
Cover Ups
The perfect pair! Stunning sheer, embellished pants, and other alluring cover ups that not only look amazing, but show off your swimwear. With customizable options to meet your needs, you'll be one of a kind at the resort, cruise, poolside, beach or the bedroom.
Fall In Love With Us
Hey babe, we noticed you lusting at our hand-made, high-quality apparel. Good news for you, we have more than just luxury swimwear. Check out all of our ethically-sourced apparel and fall in love with your next crush by visiting our site today! 
Created by KARMAjack Digital Marketing Agency